Amazing Feets Socks
Well I finally had the time to make myself a pair of socks. This was a simple and easy to follow pattern. I did decide to make the cuff with size 5 US needles and then move up to the size 6 US needles for the rest of the sock. These are really comfy and fit surprisingly well. I used Patons, the suggested yarn, in the color Retro.
If you need help with starting a sock knitting odyssey I suggest utilizing the
Socks 101
page. It was created by Terri Lee Royea. Her efforts in documenting the sock making process are awesome!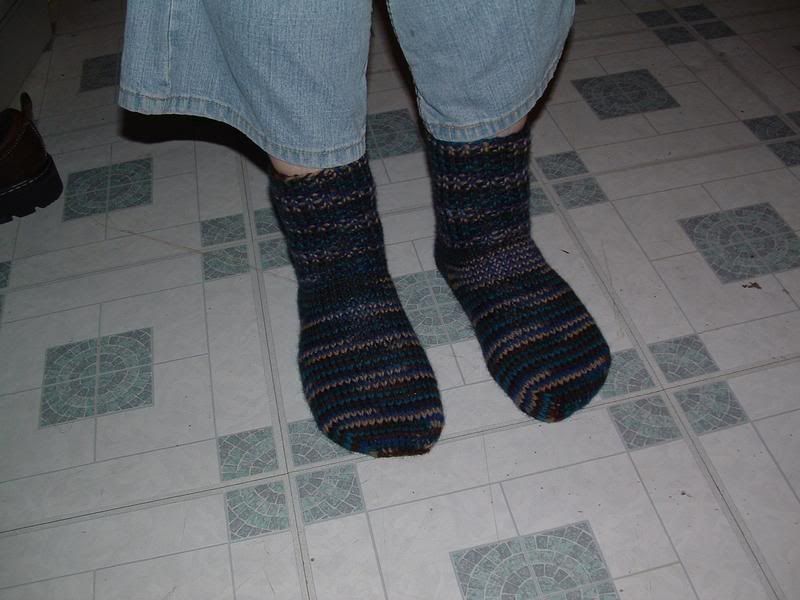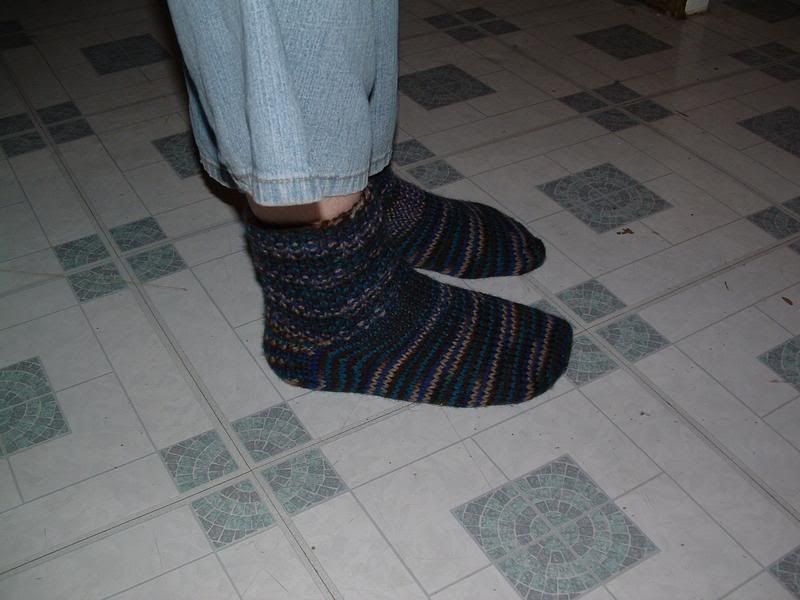 The pattern for Amazing Feets socks can be found
here
.
Labels: knitting, knitting patterns, socks